Our Company
BK Industrial Finishing was started by Barry Kendall, a 1984 graduate of Greater Lowell Vocational Technical High School of Lowell Mass. As a graduate of the auto body trade who loved to finish and paint raw and or broken materials and transform them to artwork. He then started painting for very large manufacturing companies and fine tune his trade and craft.
In 1990 he started BK Industrial in Hudson, N.H. in a chicken- coop with just his passion a dream and love of creating finished products. Without having a single customer he went out building the company from just $1500.00 in the first year to one of the most recognized and well known finishing shops in the industry.
BK Industrial has become a leader in finishing and coatings for the U.S. Military and Defense Contracts. Doing such finished as CARC coating, powder coatings, conductive non- conductive coatings, stealth, and radar resistant coatings, and many other Mill- Specs.
Our Pledge at BK Industrial Finishing, INC. is to provide a promise and commitment to our customers of being a team leader with you. So that all of your deliveries are made on time every time. So your contracts are delivered with quality and confidence. That whether its 1 piece or 100,000 pieces when you say you need it BK Industrial Finishing will get it done!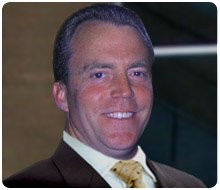 Barry Kendall
President
Graduate of Greater Lowell Voke, Class of 1984. Barry has over 37 years of finishing experience and has been a leader of some of the largest Manufacturing companies in the area. He currently is in charge of sales and production control at BK Industrial Finishing, INC.
Barry works towards our green commitment to the planet. Currently BKI has gone to almost 98% green and is always working to continuously increase that number.
Mrs. Karie Kendall
Vice President
Joined BK Industrial in 2006. Ms. Kendall is a Graduate of Nashua High School in New Hampshire. She was formally employed in retail management for a large chain supplier. She was also a Customer Service and Relations Manager for one of the countries largest insurance company. Currently she is office operations manager and oversees quality control.
Karie has also spear headed the drive of BK Industrial Go Green Program working with our customers and Vendors to make processes and products used at B.K.I. when ever possible safe to the environment and suiting to customers needs.