Dun & Bradstreet – DUNS Number 831553008
Defense Logistics Agency – CAGE Code 5MND2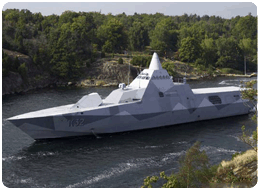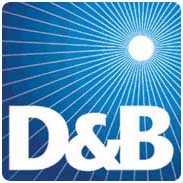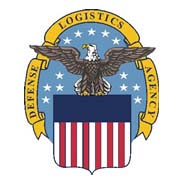 Military munitions, military electronics, and military hardware all require a wide range of finishes for specific performance requirements. Military hardware and components are fabricated from many raw materials such as casting, extrusions, machined ferrous and non ferrous materials, and plastic, Invar, Kovar, sheet metal, aluminum, titanium, stainless steel and many other materials. Every material has specific cleaning and coating procedures outlined in applicable military standards or specifications and called out on drawings.
BK Industrial Finishing has specific processes set up to strictly adhere to the prescribed military standard or specification inclusive of inspecting and testing requirements. Many of our processes are reviewed and approved by government procurement activities.
BK Industrial Finishing, INC. is a 100% approved Military Spec – Specialist. We serviced Military Contracts for all 5 major Defense Contractors which include BAE System, Sanders, Harris, Raytheon and Northrop.
BK Industrial Finishing, INC. provides Powder Coating services to large quantity manufacturers worldwide as well as Military Contracts and Consumer's items. No part or quantity is too large or too small.
Customers are encouraged to discuss their needs and specifications with our trained personnel. With the correct process and material, Powder Coated parts can be very resistant to corrosion, heat, impact, abrasion, fading from sunlight and extreme weather.
The Data Universal Numbering System, abbreviated as DUNS or D-U-N-S is a system developed and regulated by Dun & Bradstreet (D&B) which assigns a unique numeric identifier to a single business entity. This numeric identifier is then referred to as a DUNS number. It was introduced in 1963 to support D&B's credit reporting practice. It has gained wide acceptance globally and is a common standard. Its users include the European Commission, the United Nations and the United States government. It is recognized, recommended and/or required by more than 50 global, industry and trade associations. The DUNS database has over 57 million entries for businesses throughout the world. DUNS numbers are required for government contractors of many federal government agencies. For details, visit the D&B website at http://www.dnb.com.
WHAT IS A CAGE CODE?
CAGE Codes are used internationally as part of the NATO Codification System (NCS), where they are sometimes called NCAGE Codes. CAGE codes are referenced in various databases of the NCS, where they are used along with the supplier's part number to form a reference which is held on the National Stock Number (NSN) record. This reference enables users of the NCS to determine who supplies any given part.
The information associated with the entities - name, address, phone numbers, etc. - is catalogued in the H4 and H8 Handbooks. The National Codification Bureau (NCB) of each NATO or NATO-sponsored Nation is responsible for the maintenance of the CAGE code information for entities in these respective countries. There are on the order of 1.5 Million entities in this catalog.
Within the US, any organization wishing to be a supplier to the DoD is issued a CAGE Code by Defense Logistics Information Service (DLIS), the organization serving as the US NCB. An entity issued a CAGE code must reapply annually to renew it.
CAGE is sometimes expanded as "Commercial Activity/Government Entity", "Contractor And Government Entity", or other, similar variations. According to the DLIS website, "Commercial And Government Entity" is proper. CAGE was previously known as Federal Supply Code for Manufacturers, or FSCM, which was also the National Supply Code for Manufacturer, or NSCM.
In the NCS metadata, the CAGE code's Data Record Number (DRN) is 9250 (or 4140 for NSCM); information listed under this DRN identifies very specifically the semantics of CAGE, its syntax and the procedures associated with it.